Palm Trees for Sale
in California and Nevada
Here at The Landscape Center in Riverside, we offer exceptional quality palm trees to properties residing in California and Nevada. Add a classy aesthetic value to any location in Los Angeles and Las Vegas by decorating your area with our incredible phoenix canariensis, also known as Canary Island Date Palm Trees. Our premium tree company carries a diverse assortment of palm trees sold by size.
Each purchase includes skinning and delivery. Installation is additional. However, all of our services are affordable and come with great help, expert advice, honesty, and reliability. We guarantee quality service every time. We are licensed, registered, and certified with depth of agriculture.
The Landscape Center only delivers the utmost quality Canary Island date palms coupled with excellent customer service. Our phoenix canariensis have graced the sites of some of the most notable locations in the area.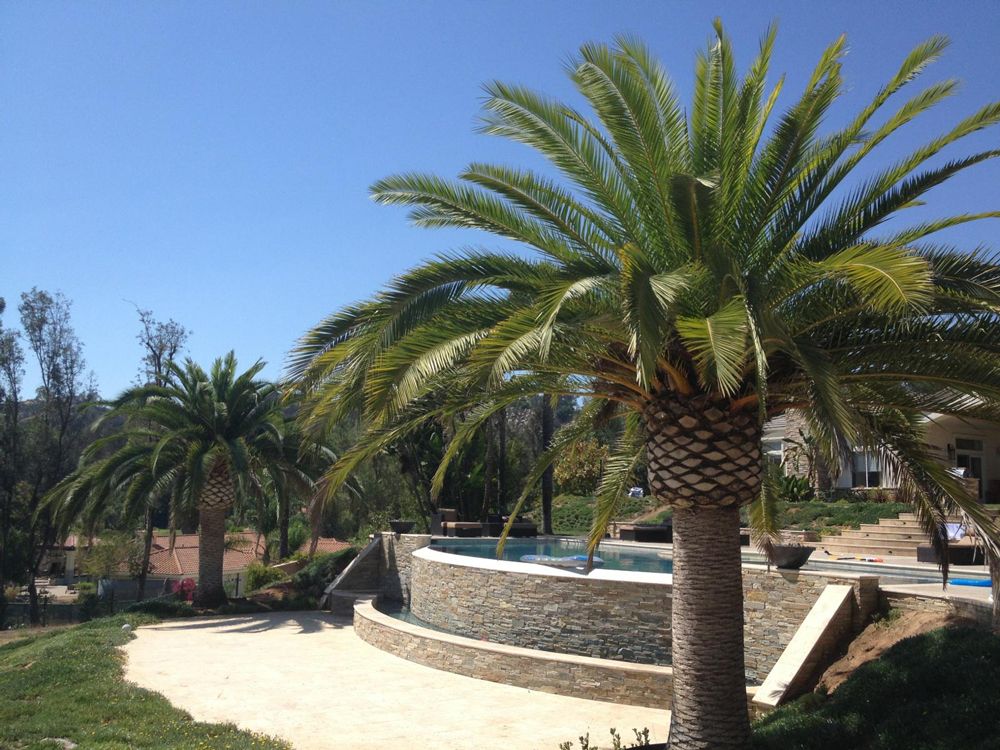 What to Expect from Our Palm Tree Nursery?
Our palm tree nursery is highly knowledgeable and experienced in harvesting and salvaging trees from your home or any other location. The Landscape Center has more than 30 years of experiences in providing top tier service. Finding that hard-to-find specimen is our specialty! For us, no job is too small or too big.
Our palm spotter specialists work relentlessly to find your desired specimen. We take pride in being the premier palm supplier in the nation! Our expert crew members are some of the best in the industry. They can assist in all phases of palm planting and installation. This includes hole preparation, planting, drainage considerations, back-filling, and aftercare maintenance. For first-class service and top-quality Canary Island Date Palm Trees, please contact The Landscape Center today!
Types of Palm Trees We Carry
Canary Island Date Palm Phoenix Canariensis
Date Palm Phoenix dactylifera 'Deglet, Medjool, Male / Macho, Zahidi'
Mexican Fan Palm Washingtonia robusta
California Fan Palm Washingtonia filifera
Hybrid Fan Palm Washingtonia robusta hybrid
Blue Hesper Palm Brahea armata
Guadalupe Palm Brahea edulis
Mediterranean Fan Palm Chamaerops humilis
Senegal Date Palm Phoenix reclinata
Chilean Wine Palm Jubaea chilensis
Windmill Palm Trachycarpus fortunei
Kentia Palm Howea forsteriana